Reliable Bulk SMS Services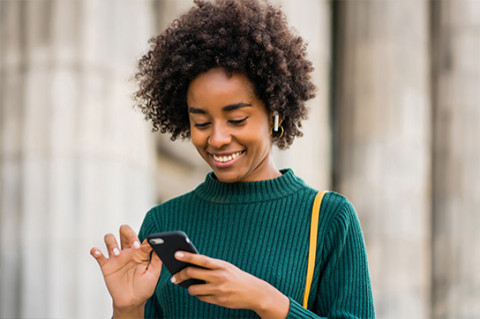 Send SMS and track Online Message delivery
Send instant SMS & Receive real-time reporting
With a +90% open rate, Bulk SMS is the most popular way to reach customers. Over the period, we have emerged as the leading Bulk SMS provider in India with a registered brand name MySmsMantra. We've used industry-specific best practices to satisfy millions of clients. We believe in complete transparency. Send bulk SMS messaging online in real-time and get accurate delivery reports. MySMSmantra provides you with a simple platform to set up an SMS campaign easily.
What is a bulk SMS Gateway?
Bulk SMS gateway is a way to integrate your existing setup with SMS APIs. It's important to choose the right bulk SMS gateway that provides high quality, real-time delivery reports, and transparency. We are reliable bulk SMS gateway providers who work to contribute to your long-term success. Our SMS gateway easily integrates with any system to communicate with customers. Mysmsmantra SMS gateway helps you to improve customer base, engagement levels, sales, audience loyalty.
Marketing SMS
Promotional SMS services are used to send discounts and promotional offers to customers. We help you send bulk personalized SMS to your customers with a few clicks. With our easy-to-use platform, set up an SMS campaign, and inform your customers by sending regular alerts and promo codes. Sender ID or Header is created to send such messages. No alphabetic characters can be used in ID. Once set up, we provide you with instant deliverability and accurate delivery reports. Our bulk SMS promotional services are designed to promote your business and boost engagement levels.
Transactional SMS
Use transactional sms services to Interact and engage with your customers in real time. We provide a fully managed SMS API that goes beyond just sending messages. With mysmsmantra, you can schedule sms, manage contacts, and get real-time delivery status. We use advanced routing technologies to send transactions SMS over multiple networks. Use our platform to send information, alerts, and OTP 24*7 to Non-DND mobile numbers.